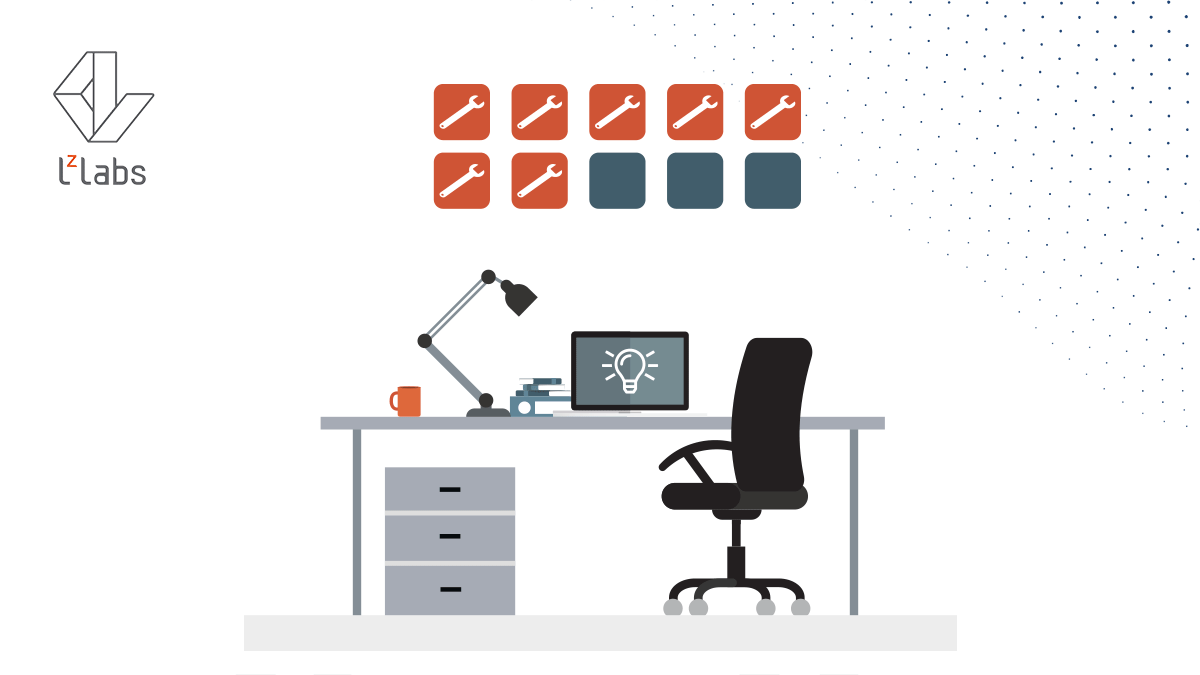 8 January 2020
In our last blog about our 2019 Mainframe Modernization Survey, we talked about the advantages respondents report when migrating applications off the mainframe. Over half (52%) report increased application development agility is a key driver for them.
There are plenty of struggles when it comes to application development on the mainframe. Over eight in ten (83%) respondents say this is the case, with the most common being the limited innovation in mainframe development tooling (44%). Around four in ten (38%) cite the reluctance of new developers to learn mainframe development processes and about a third (34%) report there being a longer time to market.
DevOps tool chain
Bringing mainframe applications to the development process common to most of the other platforms in an organization is seen as a real benefit. All the innovation, productivity and agility that comes from modern DevOps tool chains can be brought to bear on mainframe applications. In fact, there is almost universal agreement by survey respondents (98%) that there are advantages to application development being done off the mainframe. Faster development times (53%), more flexibility with application functionality (52%) and easier deployment (49%) are seen as the top advantages.
While COBOL skills may be declining, there is nothing inherent in the language that makes it unacceptable to run in a distributed environment. In fact, there is plenty of COBOL that has ran in UNIX or Windows environments for a long time. The process around COBOL development on the mainframe is the challenge, and our respondents clearly recognize that. One can certainly try and move the entire DevOps tool chain to the mainframe, although only diehard mainframe proponents would even consider such a thing. They could make it work, but this introduces an interesting dilemma. In order for this to work an organization has to change the behavior of their existing mainframe development workforce to utilize the new DevOps technologies or convince a distributed workforce to develop in COBOL on the mainframe, albeit with distributed tools that have been ported to this platform.
The option that we propose is to bring COBOL and the mainframe applications, without recompilation or data changes, to the distributed world of Linux and use the DevOps tool chains probably already in use at your organization to support these applications. The future of developers is not in your existing mainframe workforce. The future is getting the distributed workforce to accept a new language (COBOL) in their existing development pipeline.
Legacy platform to modern x86, Linux or Cloud
Modernization is a continuum. It involves a number of steps to get from a legacy platform to modern x86, Linux or cloud deployment models. Use your application development process as one of the steps towards modernization. The LzLabs Software Defined Mainframe® can run those applications in a modern world, and your existing distributed application development process can support them consistent with everything else you do.
The key findings in this year's LzLabs modernization survey include:
The business impact of diminishing mainframe skills is playing out as expected – the average time until retiring staff will significantly impact respondents' organizations' mainframe workforce is down to 3 years, from 4 years in 2018.
The mainframe is stifling innovation – 63% of respondents agree that the inflexibility of the mainframe limits their ability to innovate.
Cloud Elasticity and development agility are driving mainframe migrations – 52% of respondents cited these two factors as the primary advantages of getting off the mainframe.
Application development on the mainframe is a problem – 83% of respondents say this is the case.
Containerized testing is the future – 91% of organizations have, or plan to move to a containerized testing model within the next 5 years.
To learn more go to: www.lzlabs.com/skills
---
White Paper
LzLabs Mainframe Modernization Survey 2019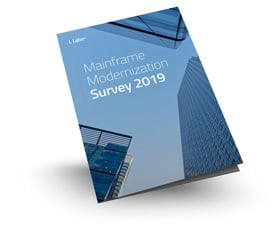 The future of mainframe applications remains a concern for IT leaders. Skilled application owners continue to retire and take knowledge of crucial business processes with them. Companies seek greater application agility and cloud elasticity to help support more efficient digital processes and remain competitive. Can they achieve this on the mainframe?
Download the 2019 LzLabs Mainframe Modernization Survey to discover why IT leaders feel that:
3 years is the average time until retiring staff will significantly impact organizations' mainframe workforce.
63% say mainframe staff retirement presents a major risk to their business.
69% believe the inflexibility of their mainframe applications limits innovation.
52% say migrating off the mainframe means better cloud elasticity and/or increased development agility.
91% of IT leaders say their organization has moved, or plans to move, to a containerized testing model in the next 5 years.