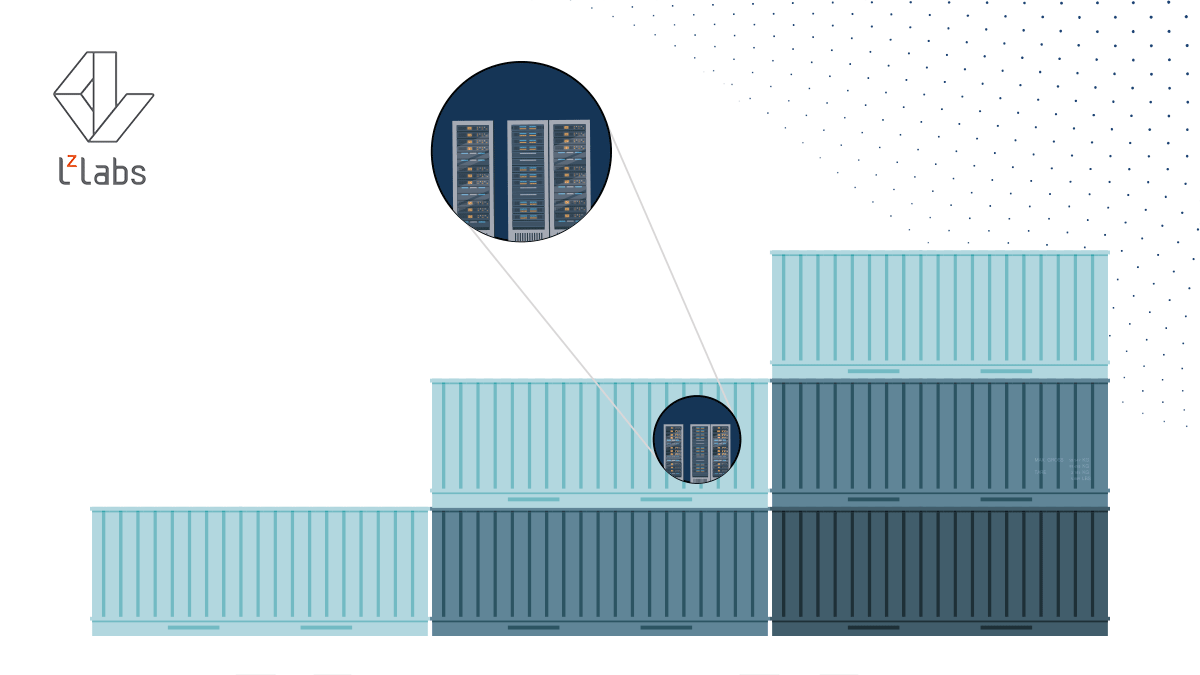 21 January 2020
As we discussed in our previous blog about application development challenges on the mainframe, our survey shows that testing mainframe applications is also an issue. The processes involved in testing mainframe application can be complex and potentially expensive. An organization needs to create an entire runtime environment to support robust and thorough testing methodologies. But that's not easy to do, so either organizations don't do all the testing they should, or the testing cycles take so long that agility is impossible! As we've reported in previous blogs, our latest survey shows an almost universal acceptance of the role of open-source in organizations.
Open-source software will play some role in future IT initiatives according to almost all (96% in 2019) respondents, a plan which has remained unchanged since last year (96% in 2018). Over a third (36% in 2019 and 2018) say this will be their primary approach, while over four in ten (42% in 2019 vs. 43% in 2018) say it will be a secondary approach. Generally, organizations are welcoming to this approach and it's likely that open-source will feature within their infrastructure in the future.
Containerized testing models are hot...
Containerized testing models are also likely to be a key characteristic of the IT infrastructure in the future as well. 91% of respondents report that their organization has or plans to have an application development environment which leverages containers as a means of testing applications, with over half (51%) already doing so and 40% planning to do so within the next five years.
The use of a containerized models for testing can drastically reduce time-to-market. They make the race to continuous innovation sustainable. In the digital business era, innovation happens through highly recurring deployments of both new and improved software. That's what Amazon does millions of times a year to make them the retail juggernaut that they have become. Every second new retail services are deployed, and existing ones incrementally improved at a rapid rate of change.
...mainframe application upgrade cycles are not
How does this compare to the rate of evolution with that of a corporation still depending on legacy applications? Even when its mainframe infrastructure provides a back-end function for digital internet services, how many times per year are its legacy systems upgraded? Best-in-class organizations do this once a quarter. However, bringing mainframe applications into this world is almost impossible on this platform. The LzLabs Software Defined Mainframe® however can easily be used to quickly and efficiently create the necessary testing runtime environment for much more frequent testing. These runtime environments, each in their own container, can be spun up, tests run and then taken down very quickly. This is the mindset that must be brought to mainframe application testing. This is completely foreign and sometimes antithetical to the ways of the mainframe developer. It's common practice to a distributed one. This is one of the reasons that LzLabs believe the only way to bring agility to mainframe applications is to bring them to the agile world of DevOps, cloud and containers.
The key findings in this year's LzLabs modernization survey include:
The business impact of diminishing mainframe skills is playing out as expected – the average time until retiring staff will significantly impact respondents' organizations' mainframe workforce is down to 3 years, from 4 years in 2018.
The mainframe is stifling innovation – 63% of respondents agree that the inflexibility of the mainframe limits their ability to innovate.
Cloud Elasticity and development agility are driving mainframe migrations – 52% of respondents cited these two factors as the primary advantages of getting off the mainframe.
Application development on the mainframe is a problem – 83% of respondents say this is the case.
Containerized testing is the future – 91% of organizations have, or plan to move to a containerized testing model within the next 5 years.
To learn more go to: www.lzlabs.com/skills
---
White Paper
LzLabs Mainframe Modernization Survey 2019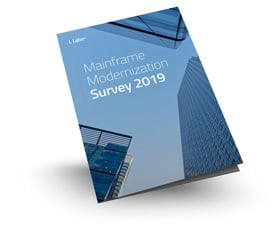 The future of mainframe applications remains a concern for IT leaders. Skilled application owners continue to retire and take knowledge of crucial business processes with them. Companies seek greater application agility and cloud elasticity to help support more efficient digital processes and remain competitive. Can they achieve this on the mainframe?
Download the 2019 LzLabs Mainframe Modernization Survey to discover why IT leaders feel that:
3 years is the average time until retiring staff will significantly impact organizations' mainframe workforce.
63% say mainframe staff retirement presents a major risk to their business.
69% believe the inflexibility of their mainframe applications limits innovation.
52% say migrating off the mainframe means better cloud elasticity and/or increased development agility.
91% of IT leaders say their organization has moved, or plans to move, to a containerized testing model in the next 5 years.