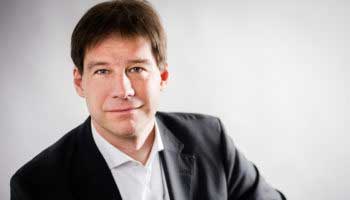 13 June 2017
Just over a year since our launch at CeBIT 2016, LzLabs has gone from strength to strength, topping off 12 months of successes by recently announcing a landmark move by Switzerlands largest telcos provider, Swisscom, which plans to re-host its legacy applications on the LzLabs Software Defined Mainframe. To mark the occasion, we wanted to take a look back at some of the successes that have brought the company to this point.
2016 marked many milestones for LzLabs, starting with a proposition that has disrupted inherited perceptions about mainframes. While mainframe environments have formed an impressive pillar of industry over the past half-century, businesses today feel trapped in environments that have slowed down innovation. We wanted to transform the market and answer a pressing question – where next? The answer came at CeBIT 2016 in the form of – The world's first Software Defined Mainframe.
Designed with the commitment of helping businesses across the globe, we recognize the needs of our customers in an increasingly complex landscape and we have partnered with Red Hat, Microsoft Azure, SMA Solutions, Fujitsu, and COBOL-IT to enable seamless migration and full support. The past few months have marked a series of firsts, such as our initial release of the LzLabs Software Defined Mainframe®, Gotthard which signalled the first time that businesses could transfer their applications from the mainframe to modern systems with no code rewrite, recompilation, or data reformatting.
As we grow, we remain committed to catering to the various needs and requirements that customers have in competitive markets, and in October we acquired the technology assets and intellectual property of Eranea, which enables the conversion of COBOL to Java. With the acquisition came the appointment of Eranea's founder and CEO, Didier Durand, as our VP of Product Management. Under Didier's guidance, we continue to integrate and develop our joint technology and expertise and work closely with customers to achieve significant cost savings, improved services and added flexibility in their IT capabilities.
The last year has seen LzLabs engage with the wider mainframe and computing community across Europe with LzLabs Software Defined Mainframe Summits taking place in Switzerland in July and London in January. These events featured presentations from Gartner and partners including Microsoft, Red Hat, and Fujitsu. Mainframe users, prospective customers, and European media were also able to witness the demonstration of a live mainframe migration to the LzLabs Software Defined Mainframe in under 15 minutes, a feat previously thought unattainable.
Then, in March 2017 we were delighted to announce the appointment of 18-year veteran Gartner analyst Dale Vecchio as our CMO, bringing decades of experience in the legacy modernization industry. Dale's extensive expertise will provide crucial insight into the pain points experienced by our prospective customers, and we are thrilled to have him drive the rollout of our technology and build the next phase of our journey.
To round off such a busy and successful first year for the company, we were proud to announce the on boarding of leading Swiss telecoms provider Swisscom. Swisscom plans to re-host its legacy applications on the LzLabs Software Defined Mainframe®, running existing mainframe applications on more cost-efficient x86 and Red Hat Linux servers, without any changes to its application program code. We couldn't be more excited about helping one of Europe's most successful telecoms providers on its path to modernisation.
The team at LzLabs continue to look ahead and are striving to constantly evolve our offering. We are excited to build on our strong momentum, bringing the power of the Software Defined Mainframe to more organisations around the world and driving a global transformation of legacy systems.