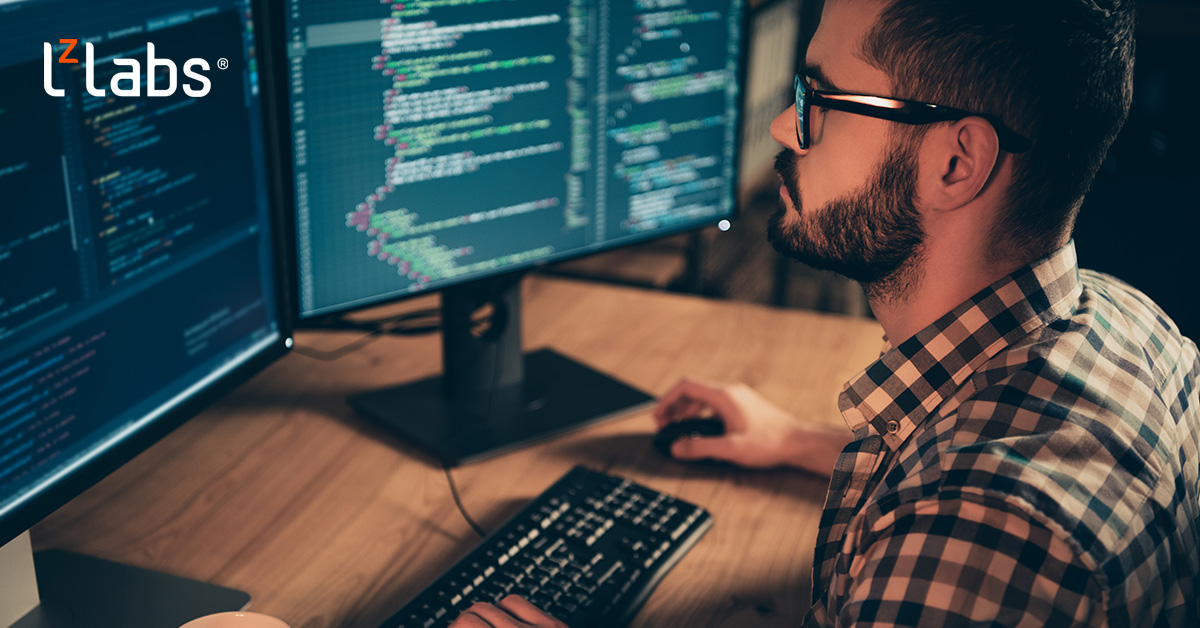 18 February 2020
Much of the discussion I've seen about the mainframe is a debate about whether it's a great platform and people should stay, or they are about all the challenges organizations face with this technology and therefore why they should leave! I myself have written plenty about the challenges of the mainframe, whether you choose to stay or migrate. The LzLabs Software Defined Mainframe (LzSDM) is intended to ease the transition of a legacy portfolio, to a modern, open environment, where innovation can flourish. How might that work exactly?
Innovation can come from a flexible, dynamic and evolving environment that never lets the cost and complexity of your IT infrastructure from becoming an inhibitor to innovation. If innovative solutions ever started with the phrase "That's too hard for us to do", it was a rallying cry for change and not an excuse for procrastination. The philosophy of the Software Defined Mainframe has always been "just enough mainframe, and no more". Just enough support of mainframe capabilities to enable the seamless migration of program binaries to an x86 Linux world, but in all other ways we leverage the power of open source solutions. This strategy eases the cost, complexity and risk of migrating mainframe workload, while at the same time enabling the innovation quite common in the open world.
Applications and Data Tied Together
Since the mainframe has always been primarily a bespoke world, applications and data are intimately tied together. Moving one often requires you to move the other. The SDM greatly simplifies the movement of both! You don't need to recompile everything to move it – the SDM only requires the mainframe binaries to run. Secondly, it moves the data in a very clever way such that the programs are not impacted (they still see it as EBCDIC data) yet opens the data up to modern data analytics solutions such as Splunk.
The incremental modernization strategy of the LzLabs approach means you can rewrite those components of an application that are necessary for innovation, while leaving the other parts untouched. This reduces the problem of innovation coming at the risk associated with having to change too many parts at once. Integrating legacy applications with modern API or services solutions becomes easier and quicker to do.
Dynamic Scaling to Meet Demand
Modernization is a continuum, and the SDM provides a strong solution to incrementally move along this continuum to your desired end state. Using the SDM to migrate mainframe workload to the cloud, provides the benefits of dynamic scaling to meet increases or decreases in demand. Modern solutions for mobile access to these migrated apps can be done without having a dramatic impact on cost.
Sometimes, innovation comes from trying, and maybe failing the first several times. But if your existing infrastructure is rigid and makes trying too hard, then your organization has a propensity to not even try! A modern, open cloud world is designed for trying. Because at the end of one of those failures may be success! Providing an environment that makes it cost effective to try is the key to innovation. Using the SDM to migrate mainframe workload to containers, running in the cloud provides a great environment for rapid and repeatable testing. Now it's easier to try to innovate with these legacy applications once they have been successfully migrated with the SDM! Trying to modernize applications is succeeding – eventually! Don't hesitate to "fail your way to success" after you've migrated them via the SDM.
---
White Paper
A Graceful Path to Legacy Modernization
Mark Cresswell, CEO, and Dale Vecchio, CMO of LzLabs, discuss the power of transforming mainframe application programs to new languages, the dangers inherent in such a project, and customers' opportunity to start a graceful, incremental modernization journey with LzLabs
Read the white paper "A Graceful Path to Legacy Modernization" to learn about:
The power of transforming mainframe application programs to new languages such as Java.
The dangers of recompilation, re-writing and "Big Bang" approaches to modernization.
Your opportunity to transform individual programs to new languages using the SDM, enabling a less risky, graceful modernization process.