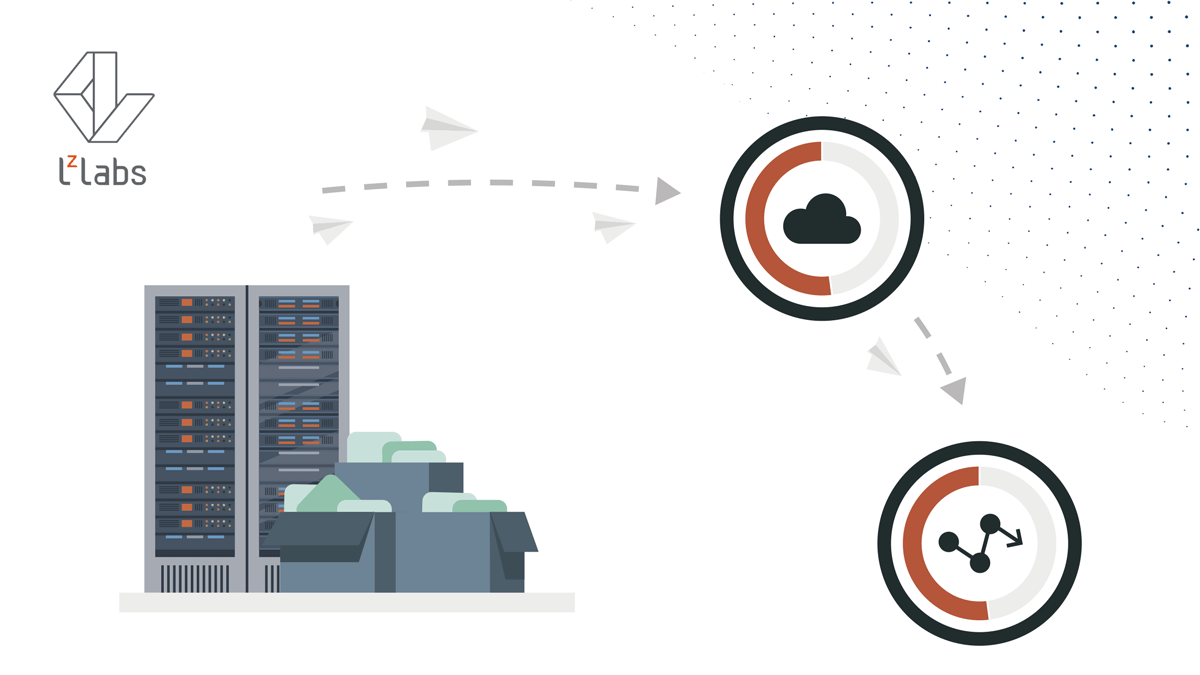 19 December 2019
The lack of agility and innovation in their mainframe environment is driving many to consider alternatives, including cloud deployment models. It is believed that there are advantages to moving off the mainframe, with the vast majority (95%) of respondents saying so in our latest survey. The move common advantages cited are a better ability to leverage cloud elasticity (52%), increased application development agility (52%), lower cost of running legacy applications (44%) or improved application testing.
While there are challenges moving workload off the mainframe, there are plenty of struggles when it comes to application development on the mainframe as well! Over eight in ten (83%) respondents say this is the case, with the most common being the limited innovation in mainframe development tooling (44%). Around four in ten (38%) cite the reluctance of new developers to learn mainframe development processes and about a third (34%) report there being a longer time to market.
Application Development Off the Mainframe
I can hear the response already! "We can fix all these things on the mainframe". Yet, there is almost universal agreement by survey respondents (98%) that there are advantages to application development being done off the mainframe. Faster development times (53%), more flexibility with the application (52%) and easier deployment (49%) are seen as the top advantages.
If their organization was to migrate its existing applications off the mainframe, over six in ten (62%) say the organization would consider private cloud deployment models and half (50%) would consider public cloud deployment models. These proportions are slightly more than those seen last year (58% and 46% respectively). Furthermore, over eight in ten (83%) respondents agree that new applications and systems should be built with cloud deployment and agile development more in mind. It's clear that when considering migration away from the mainframe, organizations are keen to settle towards cloud technologies, but challenges remain.
Cloud Deployment Model
If organizations can overcome these struggles, it's likely the future state of their IT environment will be characterized by the cloud – eight in ten (80%) respondents say that cloud deployment models would be among their top three ideal characteristic for their organization.
Moving applications away from the mainframe is a consideration shared by the majority (94%) of respondents' organizations. What do organizations hope to achieve by such a migration? While not reported directly in the survey, our prospects are seeking more flexibility in infrastructure deployments and a greater usage of open source solutions. Furthermore, our prospects hope to each greater ease in elasticity of computing capacity, based on varying application demands.
The key findings in this year's LzLabs mode
rnization survey include:
The business impact of diminishing mainframe skills is playing out as expected – the average time until retiring staff will significantly impact respondents' organizations' mainframe workforce is down to 3 years, from 4 years in 2018.
The mainframe is stifling innovation – 63% of respondents agree that the inflexibility of the mainframe limits their ability to innovate.
Cloud Elasticity and development agility are driving mainframe migrations – 52% of respondents cited these two factors as the primary advantages of getting off the mainframe.
Application development on the mainframe is a problem – 83% of respondents say this is the case.
Containerized testing is the future – 91% of organizations have, or plan to move to a containerized testing model within the next 5 years.
To learn more go to: www.lzlabs.com/skills
---
White Paper
LzLabs Mainframe Modernization Survey 2019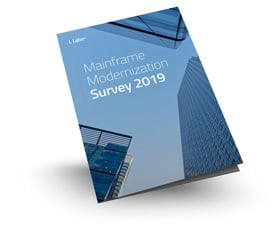 The future of mainframe applications remains a concern for IT leaders. Skilled application owners continue to retire and take knowledge of crucial business processes with them. Companies seek greater application agility and cloud elasticity to help support more efficient digital processes and remain competitive. Can they achieve this on the mainframe?
Download the 2019 LzLabs Mainframe Modernization Survey to discover why IT leaders feel that:
3 years is the average time until retiring staff will significantly impact organizations' mainframe workforce.
63% say mainframe staff retirement presents a major risk to their business.
69% believe the inflexibility of their mainframe applications limits innovation.
52% say migrating off the mainframe means better cloud elasticity and/or increased development agility.
91% of IT leaders say their organization has moved, or plans to move, to a containerized testing model in the next 5 years.