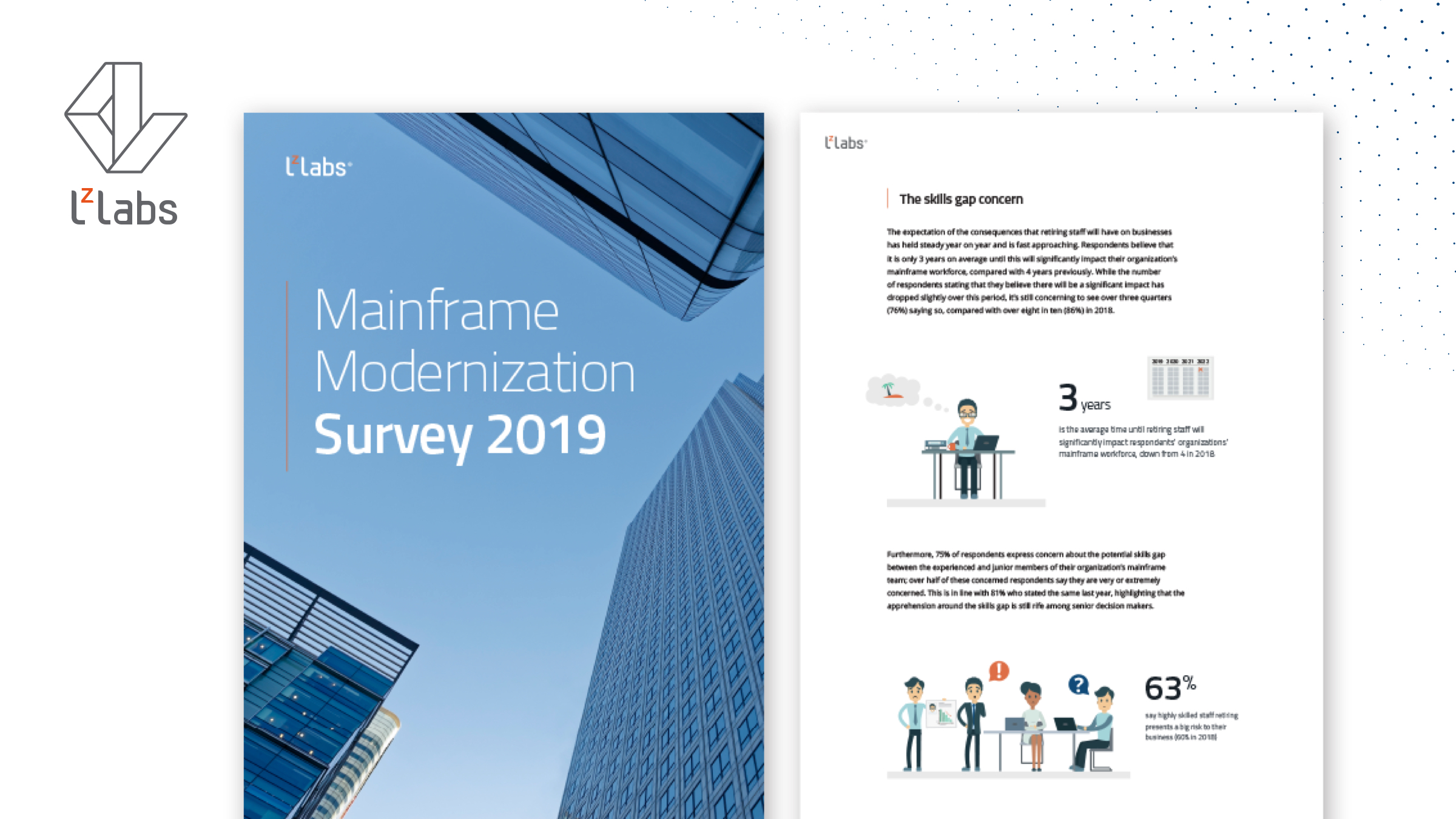 29 October 2019
The challenge of managing mainframe applications continues, unabated by the passage of time. While organizations see the merits of bringing core applications into the modern era, few of them have addressed the challenge of doing so in any substantial way – either by modernizing their portfolio on the platform, or by migrating away from it. Meanwhile, our annual modernization survey, and many others, continues to highlight a growing mainframe skills challenge that is not being addressed. Knowledge of these applications remains crucial as they continue to underpin core business processes. To address this, companies either need to grow their mainframe workforce, or leverage the knowledge they have to migrate these applications to x86 or cloud deployment models.
This year's survey continues to show the same concerns in the mainframe market and acceptance of modern cloud and open-source alternatives is commonplace. Yet, running applications on the mainframe continues to present significant barriers to innovation. Procrastination doesn't make breaking through these any easier over time.
Disappearing Application Knowledge
Last year's survey of 500 global IT leaders uncovered the fact that organizations place a significant reliance on their mainframe applications for their business to operate; not surprisingly, this reliance is still prominent today. This year's survey, which covers 650 IT leaders across more regions, shows these applications remain largely untouched and organizations have done little to migrate or modernize them. Another discovery from our research in 2018 highlighted that IT leaders are increasingly concerned about application knowledge disappearing from their business.
This issue is only going to become more crucial to fix, particularly as the mainframe workforce is fast approaching retirement age, and therefore removing all the knowledge surrounding mainframes from their business - it's vital that something is done before the skills gap here widens even further.
Agile and Automated Application Development Pipelines
The 2019 data shines a light on the challenge of application development on the mainframe. As organizations continue to develop agile and automated development pipelines, orchestration using containers and the cloud have become commonplace for deployment and testing. This year's respondents recognize this trend, and hint towards the challenges of integrating mainframe applications into modern development pipelines.
While mainframes have a long and storied path, x86 and cloud deployment models have become the de facto platforms for running modern application workload at scale. The demand for business innovation is growing and the options for implementation greater than ever before; so why aren't organizations acting yet?
The key findings in this year's survey include:
The business impact of diminishing mainframe skills is playing out as expected – the average time until retiring staff will significantly impact respondents' organizations' mainframe workforce is down to 3 years, from 4 years in 2018.
The mainframe is stifling innovation – 63% of respondents agree that the inflexibility of the mainframe limits their ability to innovate.
Cloud Elasticity and development agility are driving mainframe migrations – 52% of respondents cited these two factors as the primary advantages of getting off the mainframe.
Application development on the mainframe is a problem – 83% of respondents say this is the case.
Containerized testing is the future – 91% of organization has, or plans to move to a containerized testing model within the next 5 years.
To learn more go to: www.lzlabs.com/skills
---
White Paper
LzLabs Mainframe Modernization Survey 2019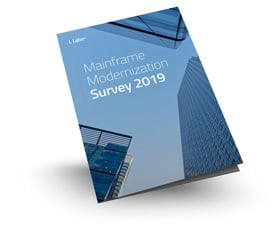 The future of mainframe applications remains a concern for IT leaders. Skilled application owners continue to retire and take knowledge of crucial business processes with them. Companies seek greater application agility and cloud elasticity to help support more efficient digital processes and remain competitive. Can they achieve this on the mainframe?
Download the 2019 LzLabs Mainframe Modernization Survey to discover why IT leaders feel that:
3 years is the average time until retiring staff will significantly impact organizations' mainframe workforce.
63% say mainframe staff retirement presents a major risk to their business.
69% believe the inflexibility of their mainframe applications limits innovation.
52% say migrating off the mainframe means better cloud elasticity and/or increased development agility.
91% of IT leaders say their organization has moved, or plans to move, to a containerized testing model in the next 5 years.