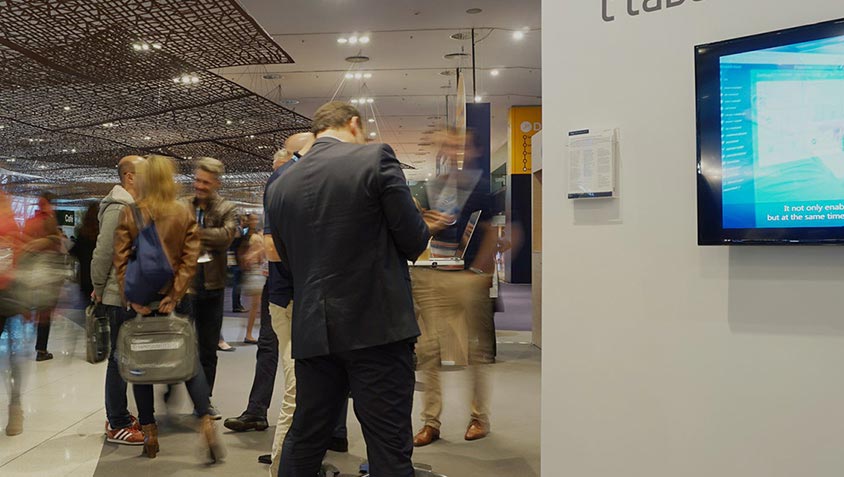 4 November 2018
Over 6,000 senior IT executives and CIOs are expected to attend this year's Gartner Symposium which takes place between 4th-8th November at the CCIB conference centre in Barcelona. For the second year in a row, LzLabs will be pride and place in the main exhibition hall, as well as delivering two keynotes with our first Software Defined Mainframe customer, Swisscom.
The first keynote on Monday, between 15:15 - 16:00 will see Dale Vecchio, Chief Marketing Officer, LzLabs take to the stage with Markus Tschumper, Head of General IT Services at Swisscom, to explain how the LzLabs Software Defined Mainframe brings mainframe workload, without recompilation or data reformatting, to open platforms, enabling innovation on x86 and the cloud.
On Tuesday, between 13:10 – 13:30, Christian Wehrli, VP, Product Delivery and LzLabs, and Christian Hodel, Mainframe Solutions Architect at Swisscom, will discuss the best practices learned during Swisscom's migration of legacy workload off the mainframe to the LzLabs Software Defined Mainframe.
We expect that much of the subject matter under the microscope in Barcelona will echo what was discussed at Gartner Symposium Orlando, in mid-October. Where AI, blockchain, and facial recognition were among the leading topics of interest. When trying to adopt these technologies and others that make up the rapidly transforming IT landscape of today on top of the mainframe, IT leaders feel that their hands are tied. The opportunity is palpable for a provider that can greatly reduce the complexity, cost and risk of migration to platforms better able to support these technologies.
In addition to hearing from LzLabs and Swisscom, attendees will also be able to listen and learn from a wide range of speakers including Ed Catmull, President & Co-founder of Pixar, and arguably the UK's best known experimental physicist, Professor Brian Cox.
For all the latest updates from Gartner Symposium/ITxpo Barcelona 2018 make sure you visit LzLabs stand 511.